Our Hotel & Resort Wireless Calling Systems help hotels and resorts to improve communication between staff and guests. With guests demanding the best service available, hotels and resorts need more efficient ways to meet these demands.
Guests Wireless Calling System
Our Guests Wireless Calling System allows you to notify waiting guests immediately when their room is ready. Guests no longer have to keep checking with the reception desk since your staff can notify them wherever they are. This is an important tool to enhance your level of guest service.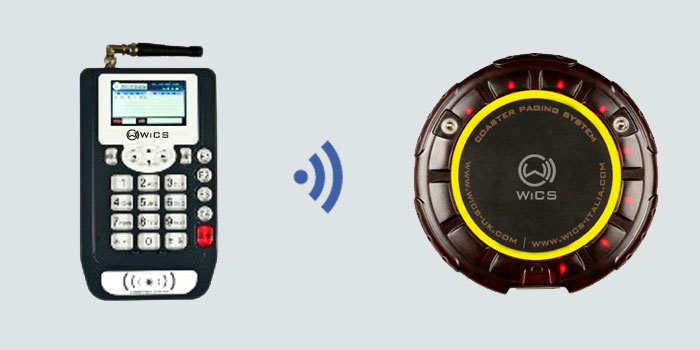 Staff Wireless Calling System
Our Staff Wireless Calling System will improve communication between your staff, decrease response time, and increase efficiency. Better communication equals better business. Housekeeping, maintenance, front desk or concierge staff can be immediately notified and traced wherever they are with great simplicity, speed and discretion.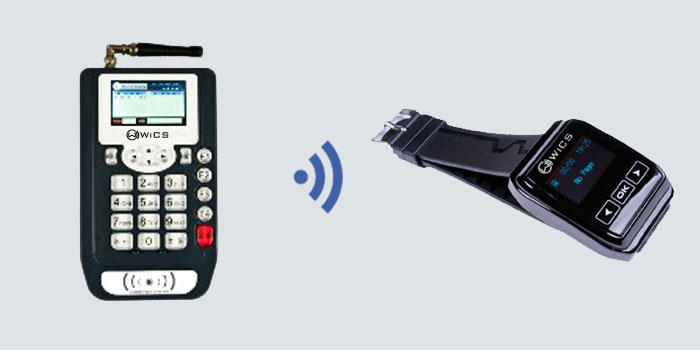 The ideal solution for unmanned reception and bar areas:
Our system allows guests to call the receptionist with the press of a button. It is also a simple and effective solution for monitoring the bar whenunattended: the wireless system ensures that guest from the bar and /or the lounge area can call the bartender wherever they are. No more loss of sales and unhappy customers.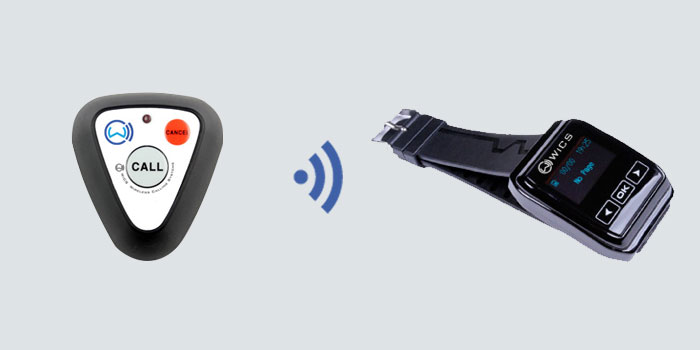 The perfect solution for conference rooms:
Do your customers need to call a member of staff or a waiter? Need more beverages? Need someone to help when the projector stopped working? Need staff to clean when someone spilled drinks?  With our Staff Wireless Calling System your customers can discreetly and easily call for assistance, without any disruption to their work, just with the press of a button.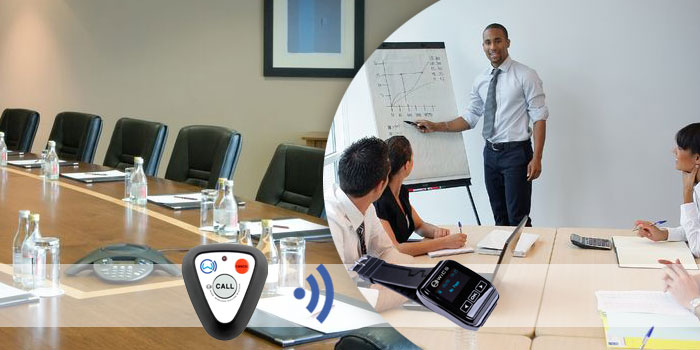 Beach & Poolside Wireless Calling System
Provide on-demand service for your guests. This system enables your guests to order food and drinks or to request assistance without having to leave the comfort of their chair or leave children unattended.  They only need to push the calling button and your staff is immediately notified with a message on the pager-watch that they are wearing.  Sinceit's so easy to place an order, you'll see an immediate increase in food and beverage sales.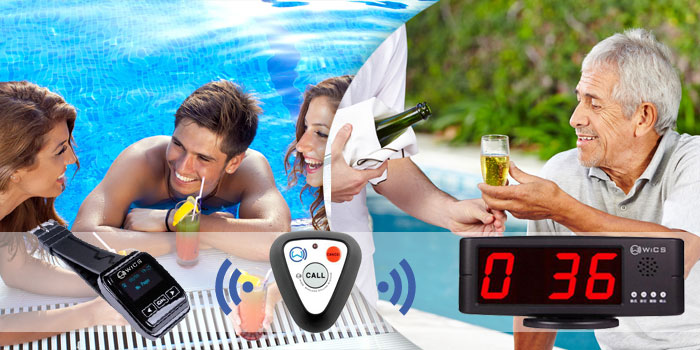 Benefits
Increase food & beverage sales – Faster service means shorter customers' waiting and consumption time, increasing income for your establishment. Enjoy more orders and efficiency, leading to more revenue. Our clients have reported an increase of approximately 18%!
Improve response time – Easy to operate: customers, to be served, only need to press the calling button, without having to look for a waiter or frustratingly having to try to catch their attention. Waiters can receive calling information promptly on their pager-watch and provide timely service without interruption. It helps to create quiet and relaxed environment.
Improve customer satisfaction – Efficiency of communications among staff leads to improved service and increase in general customer satisfaction
Boost staff productivity and increase efficiency – Enhanced communication and coordination among staff means better overall care for customers, more returning customers hence higher revenue and profits for your business.